Fox
Fox Class
Welcome to Fox Class! We are a Year 6 class and Miss Banks is our teacher. The other adults who support us are: Mrs Stenning, Mrs Watson and Mrs Eaton.
Here is what we will be learning about in Term 2: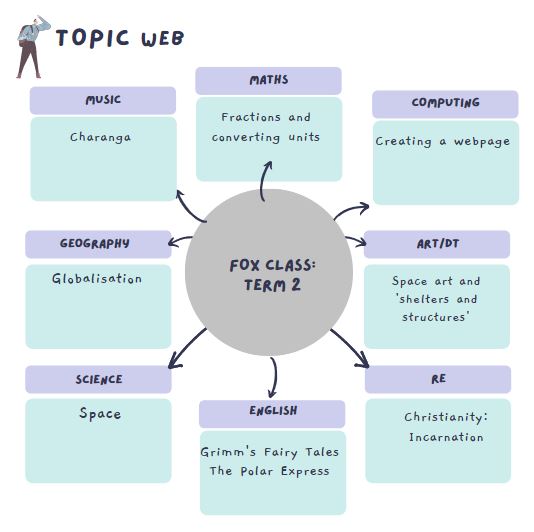 In Term 1 we enjoyed learning about WW2 in History and enjoyed our class story: Letters From The Lighthouse by Emma Carroll.
We also enjoyed learning about the circulatory system in Science and had a visit from Dr Evans.
Circulatory system workshop with Dr. Evans:
"On Wednesday Dr Evans visited Fox Class to talk about the circulatory system. She brought in her stethoscope, so we could listen to each other's heartbeats. She also showed us a pig's heart, because it is the most similar to a human heart. She let us feel inside and look at the right and left ventricles, the venae cavae, the veins and the arteries. The heart was very slimy to touch and was very impressive. Sara talked about all of the tubes and told us what the parts of the heart are called. Recently in science, we have been studying the circulatory system and the human body. All of the information she taught us was really interesting. Thank you to Dr Evans for coming in to talk to us."
By Lottie Bellamy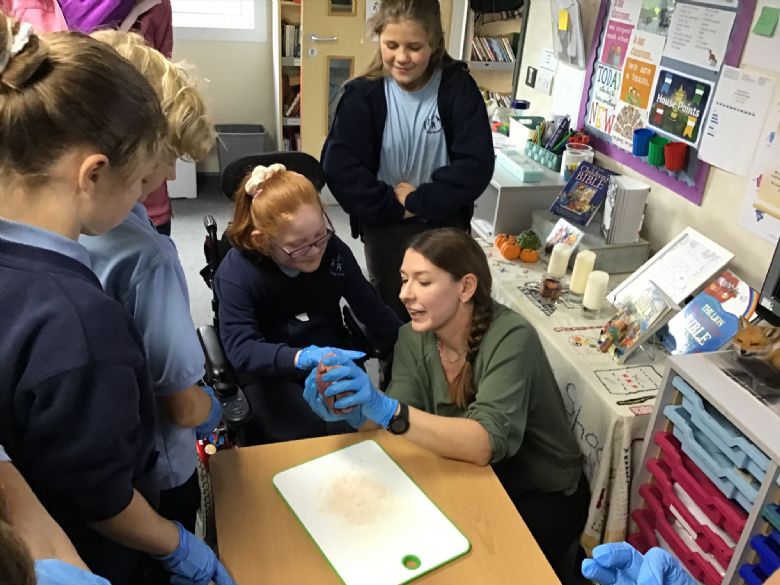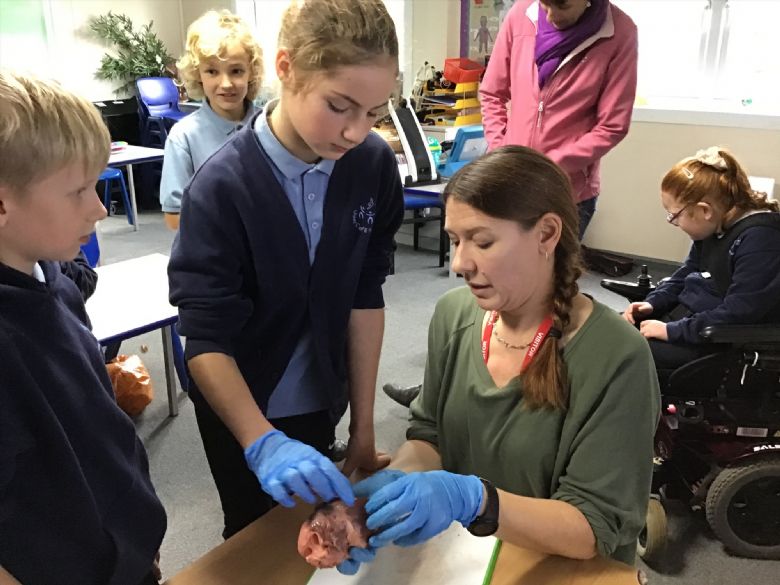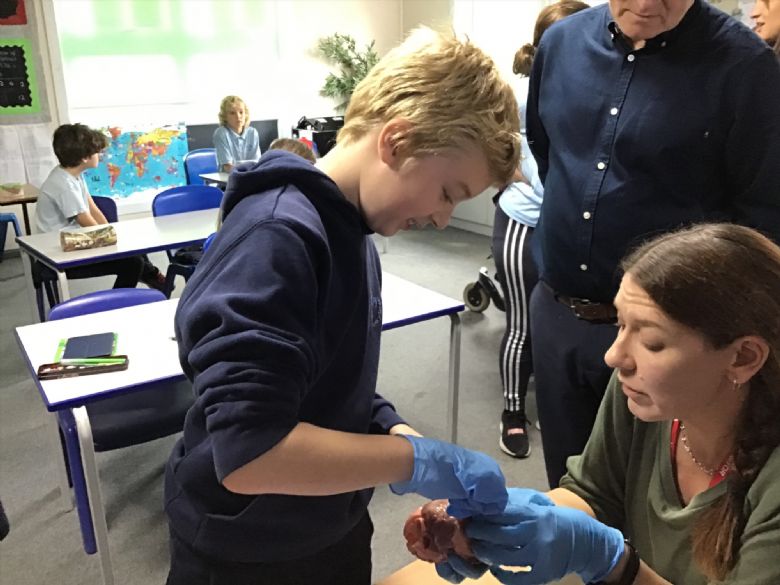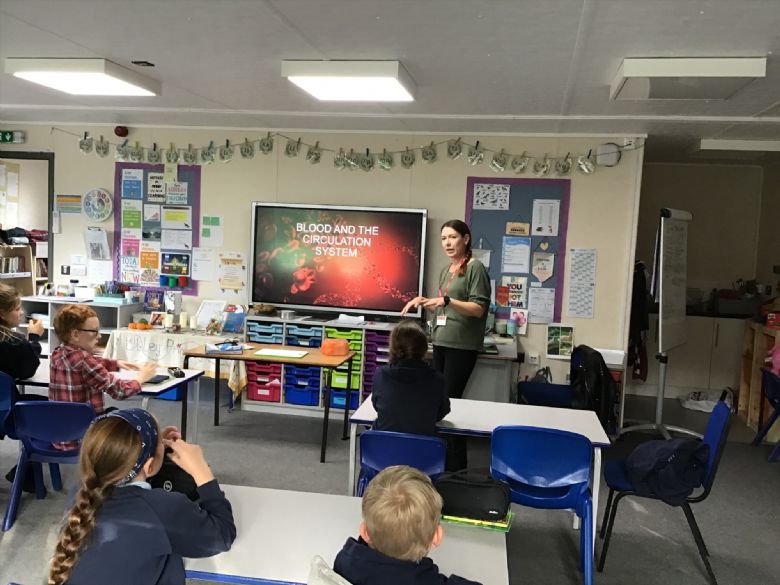 Weekly homework:
Topic-related homework may also be set when appropriate, which links to our learning in class.
Supporting at home:
Grammar and Punctuation Coverage
https://www.topmarks.co.uk/maths-games/hit-the-button - A great resource for practising times tables.
https://www.bbc.co.uk/teach/supermovers - songs to help in learning tables, spelling, grammar - anything!
https://www.theteachertrain.com/mc-grammar - raps to help understand grammar