Otter
Welcome to Otter Class!
We are a fantastic mixed Year 4 and 5 class. Miss Bliss is our teacher and we have two 1:1 Teaching Assistants, Mrs Coles (Monday to Wednesday) and Mrs Taber (Thursday and Friday).
This year, our whole school theme is 'Seeds.'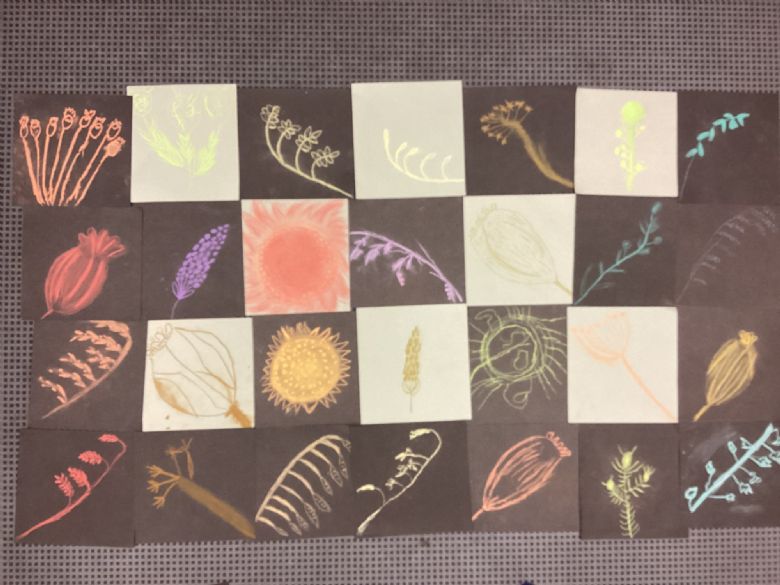 Some observational pastel drawings of seeds by Otter Class, Autumn 2022.
This term (Spring 2), as well as continuing with White Rose Maths and Literacy Curriculum (book based English units), we have lots of other exciting learning opportunities planned. For example, in Science, children will continue to learn about 'States of Matter,' which will help them to understand how gas, liquid and solids can change. In history, children have been learning about Anglo Saxons and Scots, which will draw on children's prior knowledge of the Celts and the Romans. Our geography topic this term is 'Natural Resources' where children will learn about the natural resources found in Britain and in other parts of the world, e.g. gas, oil, clay, silver.
Building on previous learning about textiles, our art topic this term is Batik and children will learn and apply the skills required to produce their own piece of batik artwork.
Spellings
Spellings will be sent out via ClassDojo every half term and spelling tests will take place every Friday. In addition, you can also find the spellings here:
Otter Class Spellings Spring (Term 4)
Reading
Kluwell Home Reading Journals have been provided to help children and parents to keep track of, and celebrate, reading. In order for us to celebrate reading in school and update the 'Readicator' (a record of the number of books children read), please ensure that Kluwell Books are in school every day. There will be prizes at the end of the year!
Maths
All children should use DoodleMaths at home to complete 'Five a Day' as frequently as possible. In addition, assignments will be set every week. Please contact Miss Bliss if your child does not have their login details. Mrs Beck hands out prizes every week for the top Doodlers!
Useful sites to help support learning at home:
Maths:
https://mathsframe.co.uk/en/resources/resource/477/Multiplication-Tables-Check
https://www.bbc.co.uk/bitesize/subjects/z826n39
English:
https://www.topmarks.co.uk/english-games/7-11-years/spelling-and-grammar
https://www.bbc.co.uk/bitesize/subjects/zv48q6f
This site has great songs to help learn times tables, grammar and loads more!
https://www.bbc.co.uk/teach/supermovers